If you'd like to attend an upcoming workshop on How To Exit The Matrix/Correct Your Status, please see below and pick your preferred date.
Please EMAIL US in the form below to let us know which one you'd like to attend so we can send you the details.
IN-PERSON
01/22/23 private venue, San Fernando Valley: Starts at 9am.
Cash at the door. Please email us below for more information and RSVP.
ONLINE
Get 12-months access to our latest 5+ hours recorded webinar incl. 3+ hours of Q&A – where we go over everything from beginning to end and step-by-step. Hosted by PMAweekly.com (click & scroll to bottom of page)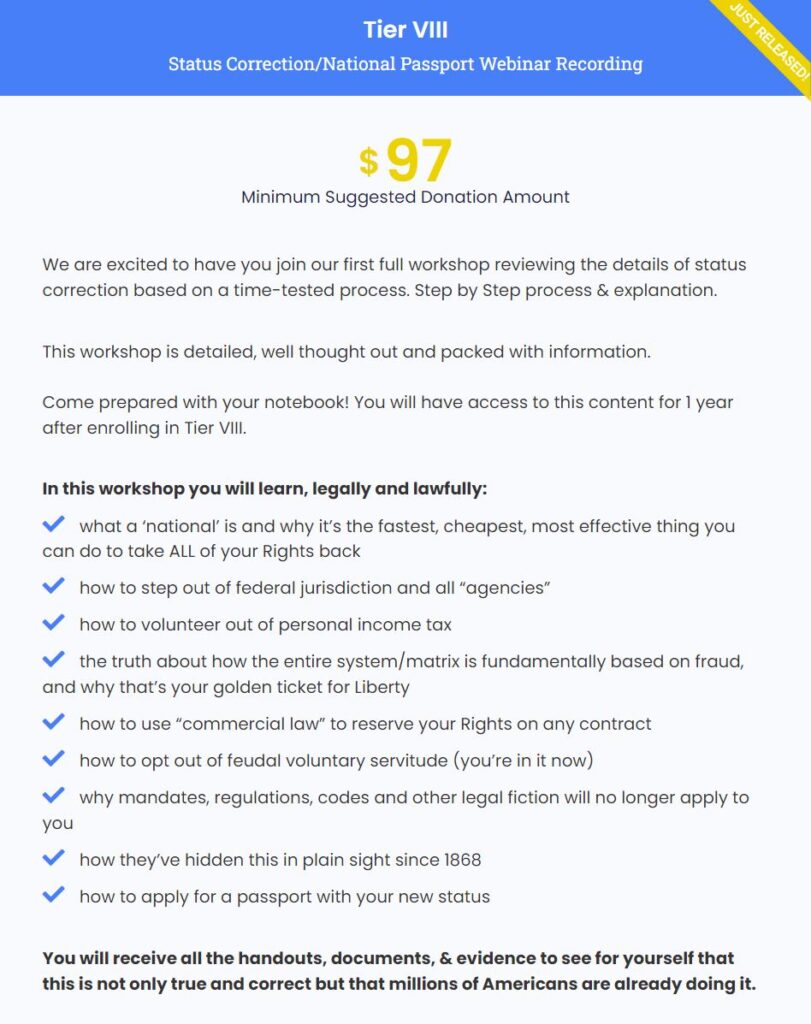 ---
Contact Us
Reach out with any questions, comments or RSVP to our in-person workshops. Looking forward to hear from you!
---